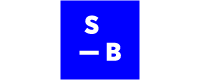 Hello and Welcome to the Design Briefing!
Please try to fill out the questionaire as carefully and detailed as possible. This will give me an overview and insight into your business. The more detailed you provide your information the more efficient I can help you to develop your brand. If there are any questions or suggestions do not hesitate to contact me via email or phone.

The content of this briefing is a firm working basis for both sides and component of the job.

Of course I will keep your information in secret.
Okay, let's go!